Here at onMac, you will find the most reliable and up-to-date information about integrating Windows and macOS software on a Mac computer. Many users occasionally find it necessary to run a piece of Windows software on their Mac or MacBook. It could be because there is a specialized program that runs on Windows with no comparable solution for the Mac. Maybe you just like running Microsoft Office from your machine rather than using the macOS alternatives.
Whatever the reason, if you are interested in learning about techniques that enable you to benefit from both Windows and macOS software on your Mac, you have come to the right place. Hopefully, you will leave with some new information that will make it easier to get the most out of your Mac hardware.
Let's Get in Touch
If you have questions or would like to offer us cooperation, send an email to onmac@protonmail.com.
Who We Are
We are a professional tech portal with a focus on Mac users. The main theme of our work is to provide the knowledge necessary to integrate Windows and Mac functionality on your Mac or MacBook. While we are definitely fans of Mac's interface and functionality, we realize that there are times when having the ability to run some Windows applications on your Apple computer can be very useful.
Our staff has years of experience working with both Mac and Windows computers. We have seen instances where there is no equivalent solution offered on Macs for specific Windows programs. In our opinion, you should not need to use two computers to resolve this situation. Our team has found that there are many users in the Mac community who could benefit by having the ability to run a Windows application on their Mac. This site was created to address the concerns of those users.
Our Mission
We continuously strive to bring our visitors the most up-to-date and reliable information regarding Windows and Mac integration on Mac machines as well as other tech-related topics. We strongly believe that users should be able to choose the best software solution for their needs and run it on the hardware of their choice. Apple allows you to run multiple operating systems on your Mac, and we are going to show you how to make use of that power and flexibility.
We do not limit ourselves to the issue of running Windows programs on a Mac. Another area that we focus on is data protection and methods of recovering from a data loss scenario. Our team has a considerable amount of expertise regarding data protection and recovery and we want to share that knowledge with our visitors. We know that the files, photos, videos, and music that you have stored on your computer represent the machine's most valuable assets. Without your data, that new MacBook is nothing more than an interesting desk ornament.
The team at onMac will also bring you other articles that address the general use of Macs and try to make your experience with yours even more enjoyable. Check back often for new tips, tricks, and methods for getting the maximum performance from your Mac or MacBook. We hope to become one of your main sources of information regarding the computing power of Mac computers.
Ian Haynes is a results-driven content strategist with a proven track record of seven years working with technology and business-related topics. He specializes in writing about digital marketing, the latest technology trends, augmented and virtual reality, and different operating systems.
Ian's audience includes technical experts, business owners, and amateur computer users looking for guides on various topics. This experience allows him to explain technology-driven issues in a language that can be easily understood by beginners or amateurs.
As a skilled writer and strategist, Ian is good at understanding and explaining complicated concepts while adhering to brand voice and content guidelines. His familiarity with technology tools gives him an edge in the tech industry.
David Morelo is a content writer who has spent the last seven years of this life writing for tech websites and companies in the IT sector. His areas of focus include data backup and disaster recovery, cybersecurity, cloud computing, and the Internet of Things, but he doesn't shy away from any technology-related topic.
David brings to the table his ability to turn complex topics into digestible pieces of information, which he uses to write easy-to-follow Windows and macOS integration guides and other content that helps Mac users enjoy their devices to their full potential.
When not writing or dealing with other aspects of the content creation process, he likes to spend time with his daughter and wife, explore the countryside on his bike, and read fiction and nonfiction literature alike.
Jeff Cochin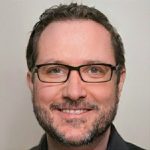 Jeff Cochin is a data recovery expert whose experience spans many IT-related fields, including cloud computing, data management, warehousing, and digital marketing.
Before joining onMac, Jeff has been perfecting his writing at CleverFiles, Macgasm, Pandora Recovery, and many other websites publishing in-depth data recovery guides. Whenever Jeff tackles a new topic, he always puts himself in the shoes of his readers, creating content that's easy to follow and comprehensive at the same time.
As an IT professional by trade, Jeff spends much of his time managing Amazon Web Services and Docker containers, troubleshooting and optimizing *SQL databases, and honing his skills at freeCodeCamp. In his spare time, he enjoys being outside, sometimes exploring gravel roads on his bike, sometimes kayaking down local rivers, and sometimes just hiking in the forest.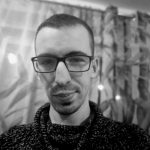 Marko began his freelancing journey as a gaming writer, which over time naturally morphed into an interest in technology in general. He found his niche in data recovery, specializing in solving numerous hardware and software issues.
Motivated to present the best work possible, he spends a lot of time analyzing recovery software and finding the right words to convey his ideas. Over time, he has written hundreds of guides designed to help the casual user solve his problems.
Currently, Marko writes for similar tech sites such as Handy Recovery, Pandora Recovery, and MacUpdate. He is equally skilled with both Mac and Windows operating systems and continually strives to perfect his knowledge.
Nora is a copywriter and content writer who started her freelancing journey writing copy for businesses to showcase their products and services for websites, blogs and social media. She has always been interested in technology and has spent over a decade learning about the macOS operating system. As a big Apple fan, she is always striving to perfect her knowledge and skills so that she can write user-friendly guides to solve general issues that Mac users struggle with.
Nora presently manages clever-content.co and helps businesses land leads with high-quality copy that is both relevant and informative. She has experience writing across business, technology, finance, and other niches.
When she isn't reading, writing or studying, Nora enjoys gardening, meditating and practising photography.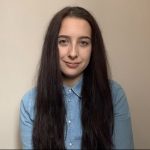 Romana Levko is a freelancer who has started out as an automotive blog writer, but after bouncing from one niche to the other, she finally found her true interest—technology. Augmented reality, cybersecurity, artificial intelligence, cryptocurrency are just a few of the many topics she enjoys.
Her primary objective is to create usable and accessible content that would help users get the most of any tech device. She believes that when you encounter tech-related issues, there is nothing that some curiosity and creativity won't solve.
When Romana isn't writing about tech, she's most likely spending time with her son, watching football, making pierogies, or learning new things to keep up with the constantly evolving technology trends.
Romana writes for several popular data recovery portals, such as MakeUseOf and Handy Recovery.
Mako Young is a writer for all things tech. He's been writing about Macs for years and has been using Macs for more than a decade. When he isn't reading about the latest news on Apple, he's busy studying cybersecurity, cryptocurrency, cloud computing, and other IT-related sectors.
When it comes to writing, Mako is a technical writer by heart and a creative writer by passion. He understands the importance of getting technical information across as bite-sized, understandable pieces and delivers on this flawlessly. Whether it's the average Joe, a student looking for a quick fix, or business professionals who are looking for that extra edge—Mako writes for all of them.
Mako shines in understanding the structure of articles before he writes them out. He designs his articles to flow seamlessly, no fluff but with a dash of personality. In short, he's that tech nerd you always go to for tech support.
You can find his work on many websites including Saint, Sheetaki, Handy Recovery and How-To Geek.