Introduction
EaseUS Mac Data Recovery Wizard is one of the best data recovery software for Mac, but at the same time, it's also very costly. Several alternatives can help you recover lost data without paying the high price of the EaseUS Mac Data Recovery Wizard. We have compiled a list of the top 5 EaseUS Mac Data Recovery Wizard alternatives in this article.
What is EaseUS Data Recovery Wizard for Mac?
If you accidentally deleted some files on your Mac or formatted the storage media like hard drives, EaseUS Data Recovery Wizard will help restore them to their original storage. You can also use this software tool to recover deleted files from damaged or corrupted storage media such as hard drives or memory cards infected with viruses or malware attacks.
When it comes to data recovery, there are three main types of scans that you can perform: a quick scan, a deep scan, and a raw file scan. Quick scan is the most basic type of scan, while the deep scan is more thorough and may take longer to complete. Raw file scanning is the most thorough type of scan and will search your hard drive for every single file, regardless of whether or not it's been deleted.
At the moment of writing this article EaseUS Data Recovery Software Wizard is compatible with macOS X 10.9 to macOS 13.0.
Why You Should Use an Alternative to EaseUS Mac Data Recovery Wizard
A lot of people use EaseUS Mac Data Recovery Wizard to recover their data from their computers. While other people claim that EaseUS is better software for data recovery, there are many similar software tools to EaseUS Data Recovery Wizard for Mac to choose from. Here are some reasons why you should use an option:
💸 You have to pay for the license of EaseUS Mac Data Recovery Wizard. Its monthly subscription is at $89.95, and the most expensive plan is priced at $169.95. However, the trial version can let you recover 2GB worth of files for free.
⚙️ It has limited scan functionality on M1 Macs. If you are using a newer Mac like an M1, EaseUS Data Recovery Wizard cannot do a deep scan on your device. It's limited to discovering existing files only, which is far from the promise of data recovery.
📄 Limited support for preview. EaseUS Data Recovery Wizard cannot preview all common files, such as raw photos. The preview is also limited to files that are less than 100MB in size.
💻 No built-in disk protection. Unlike some of its competitors, EaseUS Data Recovery Wizard does not have a feature to protect your disc. Having this feature on a data recovery app acts as a prevention tool to help you protect your files for future data loss.
Top 5 Best EaseUS Data Recovery Wizard for Mac Alternatives
🔑Key Features:
User-friendly interface
It can recover data from all storage devices, including hard drives, SSDs, and SD
Can retrieve up to 400+ file types
Filter and preview results
Quick scan and deep scan are available
S.M.A.R.T. Monitoring for preventive data protection
💡Why Disk Drill?
Disk Drill is a powerful data recovery software and an EaseUS alternative for Mac. It helps you to recover deleted files, photos, videos, and more from external hard drives, USB drives, SD cards, and other storage devices. So, if you have lost important files due to a virus attack, system crash, or even just by accident, Disk Drill will help you recover them back quickly.
Given that Disk Drill has been on the scene for a while now, it has been one of the most trusted data recovery software because of its three advantages: versatility, useability, and power. It has a simpler and more efficient user interface which is easy to navigate and understand. Typically, for data recovery software, one of its three advantages is sacrificed for the other. But what Disk Drill sets apart from other software is that those three characteristics mentioned earlier are equally excellent. Additionally, it even has extra features that help protect your disk from future damage.
💰Pricing
Free trial available
$89 for the Pro version
$499 for the Enterprise version
🔑Key Features:
Advanced RAID reconstruction
Pro Hex viewer/editor
Smart processing of bad sectors
Support for most common partition schemes
Advanced recovery algorithms
In-depth file analysis
Has reliable customer support
Data recovery over network
💡Why R-Studio?
R-studio is an EaseUS Mac Data Recovery alternative for Mac that is designed for professionals, but it doesn't mean that a regular person cannot use it. It can recover files from all file systems, including HFS+ and HFSX. It works with partitions and RAID arrays as well.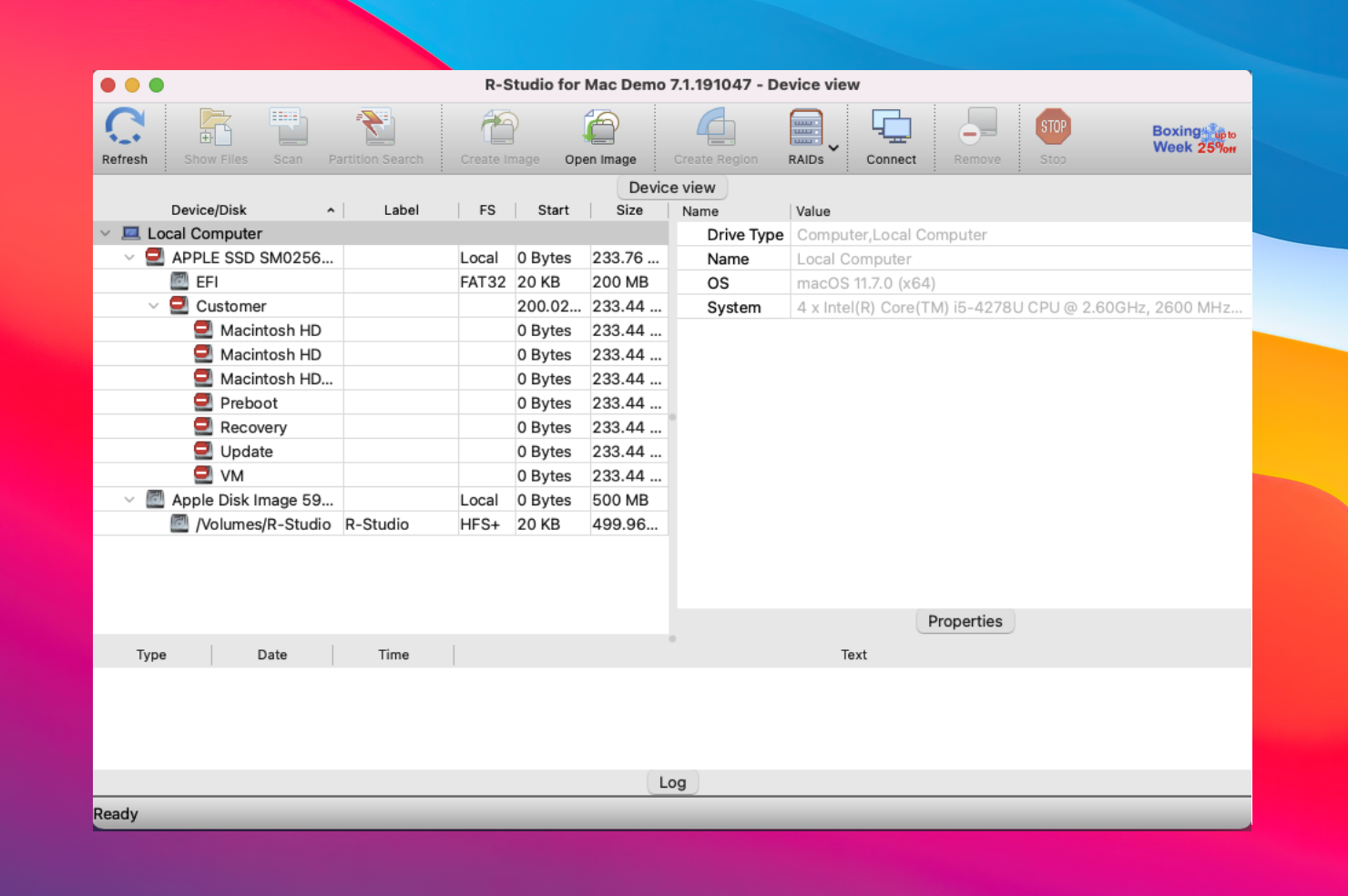 One characteristic that makes data recovery software the best on its own is its useability. Although R-Studio is somehow hard to navigate for beginners, this software is best for fixing broken file systems combined with its advanced recovery algorithms. You can find all your lost files using this program because it provides search options by date, name, or file type (all types) on their main window, so you don't need to go through every single folder looking for something specific anymore.
The program also offers two recovery modes: standard and advanced. The standard mode is recommended for most users, but if you need to recover files that were deleted a long time ago or if your Mac was formatted by mistake, then use the advanced mode instead.
💰Pricing
$59.99 for R-Studio Basic
$134.99 for R-Studio Corporate
$720 for R-Studio Technician
🔑Key Features:
Completely free open-source data recovery software
It can recover most file types, including video, documents, and archives from hard disks, CR-ROMs, and lost pictures
It is compatible with a lot of storage devices
💡Why PhotoRec?
PhotoRec is another alternative for EaseUs Data Recovery Wizard. It is a free file recovery program that can recover files from hard disks, CD-ROMs, memory cards, digital cameras, and other storage devices. It uses a text-based user interface which means that you are just responding to a command that is shown on the screen and receiving a response back from the system. It can be really intimidating if you are not used to a text-based user interface.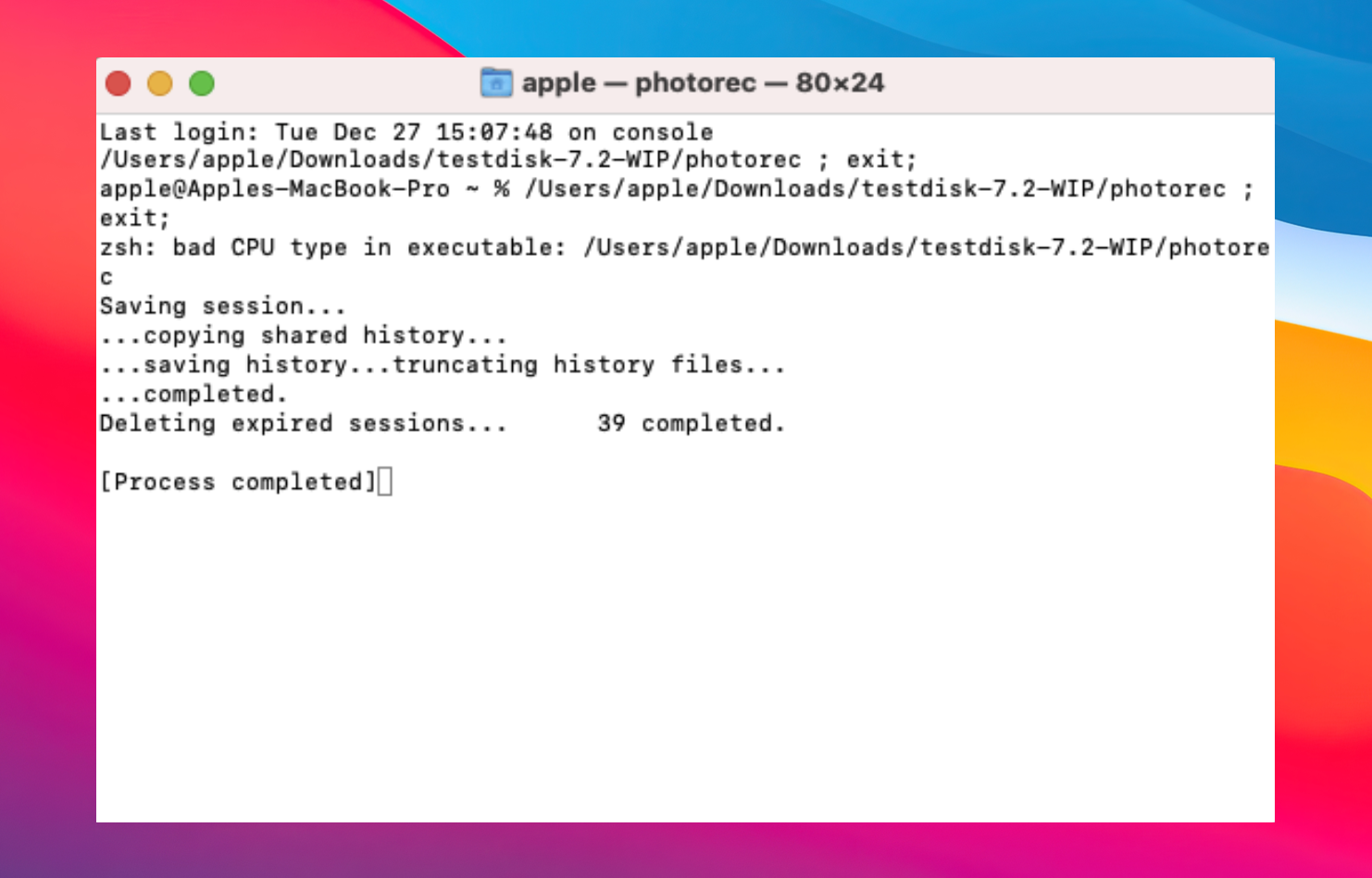 Unlike other alternatives on this list, PhotoRec doesn't require you to purchase the software. You just have to head on to their website to download the software. Considering that this software is completely free, it doesn't have live support. But this is not really a problem if you can find resources on the internet on how to manipulate this software. Although it does not have that many features compared to other software, it serves its purpose best for the one thing that it is capable of.
💰Pricing
🔑Key Features:
Supports 1000+ file formats, including JPEG, PEG, JPG, PNG, PSD, and RAW for photos and M4V, MOV, and MP4 for videos
Can recover deleted files that are caused by computer viruses
Has an intuitive and easy-to-use interface
Can retrieve corrupted videos with its advanced video recovery
💡Why Wondershare Recoverit?
Wondershare Recoverit for Mac is another powerful data recovery software tool that has a decent recovery rate. Using its intuitive interface, you can easily search for any file on your computer or external hard drives. Just type in what you want to find and it will give you results within seconds. This feature makes Wondershare an ideal choice if you don't know how other complex software works.
While Wondershare Recoverit stands out because it supports 1000+ file formats, some users reported that the scan process takes longer than its competitors. However, if you need to repair corrupted videos, Wondershare Recoverit is your best bet as it has an advanced video recovery algorithm. It is also highly recommended to use this tool if your files have been lost or damaged due to accidental deletion, formatting, or being overwritten by another file on your hard drive.
💰Pricing
Free version available
$79.99 for Essential plan
$99.99 for Standard plan
$119.99 for Premium plan
🔑Key Features:
Can restore data from crashed or non-booting Mac
Compatible with most Mac devices including M1, M2, & T2 chipped-enabled Macs
Supports the latest macOS Ventura 13 and lower versions
Recovers files from HDD, SSD, Fusion Drive (hybrid drive), and SD Card
Retrieves data from Thunderbolt 3(USB-C) and other storage media
💡Why Stellar Data Recovery?
Stellar Data Recovery is a Mac data recovery software that works on macOS 10.13 and later, and even compatible with the latest Mac M1 and M2. It offers a free trial so you can test the software first before committing to a subscription fee. It also comes with an easy-to-follow user interface that guides users through each step of the recovery process.
Stellar Data Recovery allows you to manage multiple drives with just one software and it can pick up your data from multiple drives and devices at once. This makes it easier than ever before because there is no need for separate programs or tools anymore. You can use Stellar Data Recovery as a single solution instead of having multiple products in your arsenal when recovering lost files from hard drives or solid-state drives (SSD).
This data recovery software tool also includes support for Google Drive, which means that if you have access through this service, then chances are high that this software will find again your lost files after being scanned through its powerful algorithms.
💰Pricing:
$89.99 for a Professional plan
$99.99 for a Premium plan
$149 for Technician
Frequently Asked Questions
Conclusion
Programs like EaseUS for Mac are very powerful tools that can help you recover your lost data. It is not only reliable but also very easy to use. However, there are also better options. Searching for alternative software to the EaseUS Mac Data Recovery Wizard should answer your needs as a consumer, and the five alternatives listed here are your best bets.