Having trouble accessing music on your Android device from your Mac? Even though the operating systems differ, there are many ways to do it smoothly and easily. This article will help you teach how to move your music to Android from Mac. In order to achieve that, there are many options that can be used, but USB data cables and Bluetooth technology are very popular options among them.
Solution 1:

Special Software to Transfer Music from Mac to Android

Mac and Android operating systems are not natively compatible and therefore don't work together well. But there are some third-party apps that can help you transfer your music from Mac to Android seamlessly.
1.

MacDroid

It was never a simple task for Mac users to transfer their favorite music to an Android device. As we know, both of the operating systems belong to two big giant companies and aren't designed to work together. But the MacDroid is at the rescue. This application will make your experience easy to transfer your songs from Mac to Android.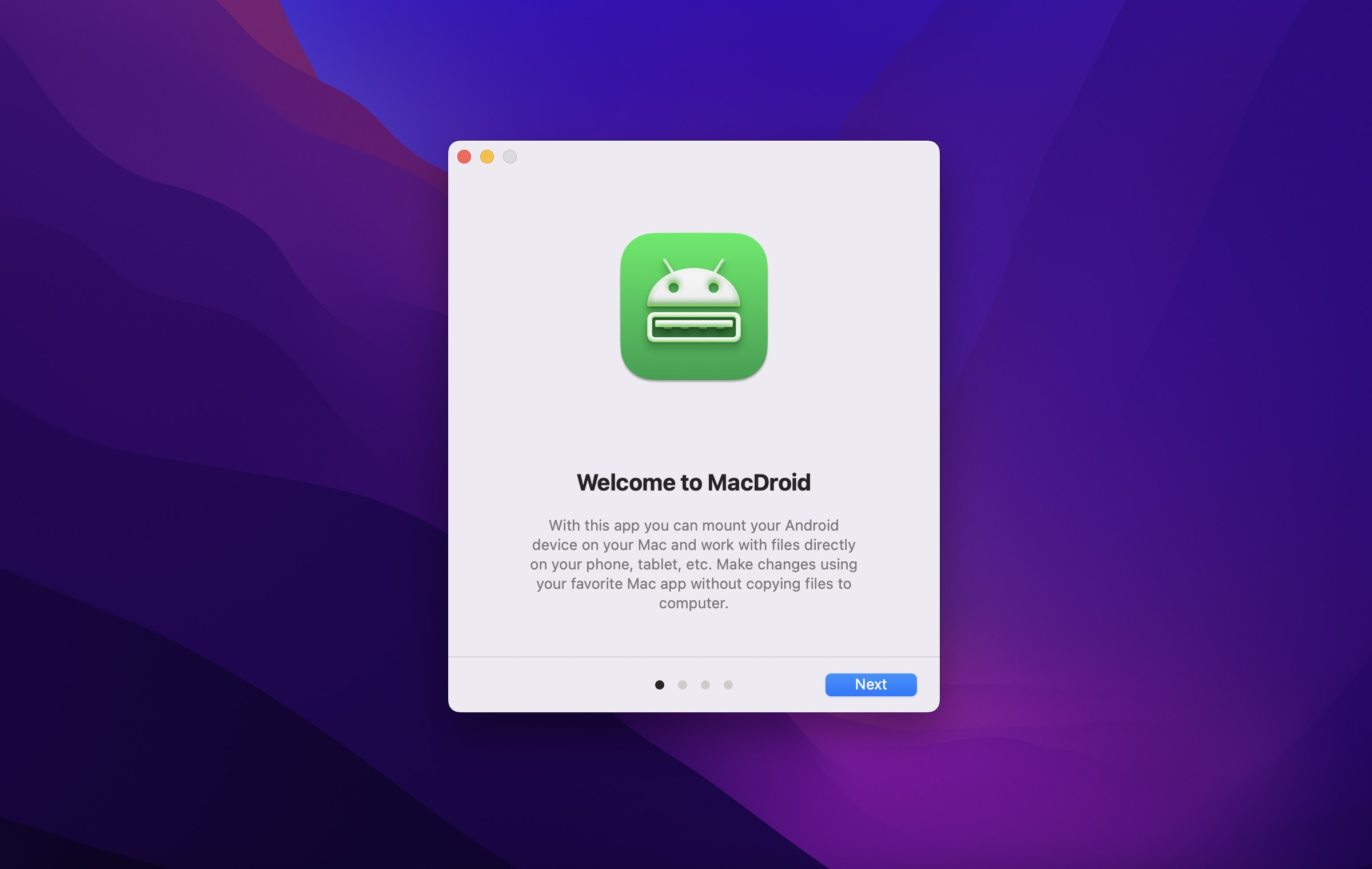 MacDroid comes with two different modes to connect your Mac to Android. These modes are named MTP and ADB. Where MTP stands for "Media Transfer Protocol" while ADB refers to "Android Debug Bridge". MTP is an easy and smooth way for you to connect your Android device. Whereas ADB is more of an advanced and faster option that helps you to transfer bulk files and unlocks access to your system files.
Supported OS: macOS
Required version of macOS: 10.12 or newer
Compatibility: all Android and MTP devices
Price: free, PRO version is available for $19.99/year
How to Transfer Music from Mac to Android Phone Using MacDroid
Download and install MacDroid on your Mac.
Launch the app and choose MTP mode.
Connect your Android device to your Mac using a USB cable.
Then a pop-up window will appear on your Android device's screen.
Select "File Transfer".
Choose your Android device.
Tap the "Mount" button.
Now your Mac is connected to an Android device. You can start transferring music and other files.
Try it for yourself
2.

Android File Transfer

As the name suggests this app helps you to connect your Mac to your Android device and helps you transfer your music easily and efficiently way. Android File Transfer is an official third-party application that lets you transfer files between Android and Mac. All you need is a USB cable to get started.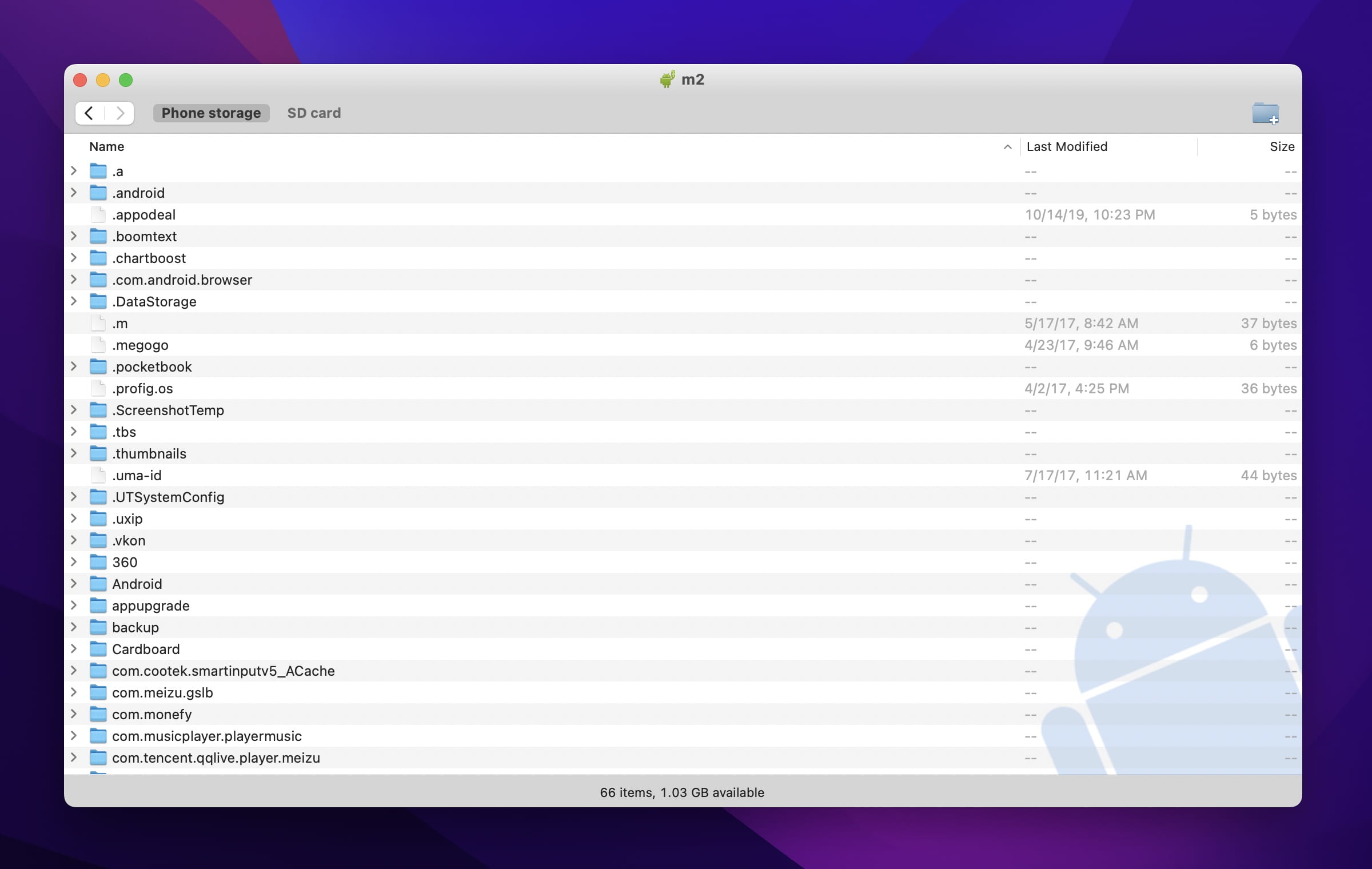 How to Transfer Music from Mac to Android via Android File Transfer
Download and install Android File Transfer on Mac.
Open it and then drag to the Applications folder.
Take a USB cable and connect your Mac to your Android device through it.
Double-click on Android File Transfer.
Browse music on your Android phone and transfer it from Mac to Android.
Solution 2:

Transfer Music to Android from Mac Using Bluetooth File Exchange

This is by far the easiest way to transfer your songs from Mac to Android devices subject to both devices should have Bluetooth. Nowadays, Mac and Android devices have higher versions of Bluetooth, which helps you transfer your songs and files quickly. It is indeed a perfect solution.
How to Copy Music to Android from Mac with Bluetooth
Ensure Bluetooth is turned on on your Mac and Android devices.
On your Android device, tap Settings > Bluetooth. You should be able to see your Mac on your Bluetooth devices list.
To turn on Bluetooth on your Mac go to System Preferences > select Bluetooth > tap "ON".
Check the pairing codes on both devices and if it matches then tap "Pair" on each device.
Once your devices are paired, choose the Bluetooth icon from your Mac Menu.
Click "Send file to device".
On your Android device, accept the file.
Solution 3:

Sync iTunes with YouTube Music

YouTube Music is a proprietary application of Google and gives you a huge library to access music from different types of music. Many people store not only their files but also their music in the cloud. However, you will need an Internet connection to do so. YouTube Music allows you to sync your iTunes library to the cloud and listen anywhere you go. It lets you sync 100,000 songs and that's a pretty big number.
How to Sync iTunes with YouTube Music
Go to the YouTube Music website and log into your account.
Go to your profile in the right corner at the top.
Select "Upload music".
On your iOS device head to Music > iTunes > iTunes Media > Music. Go there and find the songs you want to transfer.
You can always find the locally stored song by opening iTunes, clicking on the three-dot menu button next to the song you want to transfer, and selecting "Show in Windows Explorer".
Select all the songs you are looking to upload to YouTube Music and click "Open".
All the songs will upload and show up on your YouTube Music library.
Solution 4:

Stream iTunes on Android from Mac with Apple Music

Streaming iTunes on your Android device was never an easy task but with help of Apple Music, you can easily browse your iTunes now. Just download the Apple Music app on your Android device from Google Play Store. Install the application on your Android device and log into your Apple account to access your iTunes library.
This app has over 50 million songs to choose from and can find some of the best playlists according to your music taste. $9.99 is a monthly subscription fee to access this app and this might be a dealbreaker but if that's not for you let's see how to do it.
How to Stream iTunes on Android from Mac with Apple Music
Open iTunes on your Mac.
Go to Edit, then tap Preferences.
In the General tab, turn on iCloud Music Library and after click "OK".
You need an Apple Music subscription to do this.
On your Android device download Apple Music.
When you sign in with Apple ID, your iTunes music will be available to stream.
Conclusion
In this article, we have seen many ways how to transfer songs from Mac to Android devices. We have suggested some easy ways to get your work done on time. You can always use a USB cable to transfer your songs from Mac to Android which is a quicker way. Bluetooth and streaming services are other great ways for you to enjoy songs on an Android device anywhere you go. All you have to do is find the best way for you and enjoy your music.