When you use macOS for your daily needs, the thriving ecosystem delivers effective results. Although you have plenty of software support to enjoy, some programs are still only compatible with Windows.
If you wanted to turn your Mac into a gaming computer, you'd like to run Windows software on your Apple to ensure the most compatibility.
The only way to do that right now is to install one of the best Windows emulators for Mac.
What Does a PC Emulator Offer for macOS?
PC emulators can be powerful tools for your Apple computer. It is a program that enables the ability to run software from an entirely different device on your local system.
That means you can use a PC emulator to simulate a Windows environment on your macOS device.
FYI
Most people use PC emulators to play video games on their preferred operating system. With this structure in place, you can run apps and software that generally wouldn't function on that computer.
Although this structure provides more versatility, an emulator also tends to slow macOS to a crawl unless you have some massive processing power. If you're working with a pre-2010 Apple computer, this option might not be worth your time unless you've upgraded your RAM and internal storage.
How to Find the Best Windows Emulator for Mac
There are certainly numerous benefits to consider when operating a Windows emulator on a Mac. When you start looking for the best one to meet your needs, it is essential to find the one product that limits the potential risks of this program.
The biggest problem to manage is the speed of your system. Emulators must reproduce behaviors from an entirely different platform on your Mac. Since they don't have a dedicated power source or hardware to accomplish this outcome, macOS slows considerably.
When you emulate older systems, this disadvantage typically disappears. You could emulate a first-gen Nintendo Entertainment System on virtually any Mac without a problem.
If you want to emulate Windows 10 to turn your Mac into a gaming computer, it's a different conversation. Without the right memory, CPU, and graphics, it's more challenging to achieve the desired result.
Three additional risks should get reviewed before you decide to download a Windows emulator for your Mac.
Disadvantages of Windows Emulators And How to Avoid Them
The Windows emulator could be masquerading to encourage you to download a virus package instead – Your best option is to download one of the best Windows emulators for Mac that come from a trusted resource. Always do your research and perform your due diligence before installation.
There could be legal consequences to your decision to operate an emulator on your Mac device – It is typically permissible to use an emulator in almost every jurisdiction, although there are occasional exceptions to that statement. If you download a program to use on one without the appropriate license, that's when trouble often starts. You'll want to review if and when an emulated program is usable.
Your Mac might not operate Windows 10 as expected after installing your preferred emulator – If you've reviewed the installation process and everything checks out, the problem could be with your hardware. Since Windows 10 is a memory-intensive product in this structure, your iMac, MacBook Pro, or Mac Mini might need some upgrades.
When you can find a Windows emulator that avoids these potential issues while meeting your specific needs, you've found an excellent program.
What Are the Best Windows Emulators for Mac?
It doesn't take long to find dozens of potential emulators listed for downloading. When you start investigating those links, you'll quickly discover that some look rather suspicious.
Although we've thoroughly researched the five best Windows emulators for Mac, we strongly recommend that you take a trust-no-one approach to this download. With the potential for redirects and other issues that exist, you never know what might happen between when we wrote this guide, and you found the program you wanted.
VirtualBox is the Windows emulator to use when you need simple and straightforward virtualization. It delivers an excellent resource for teaching, gaming, or productivity solutions without disrupting your typical workflow.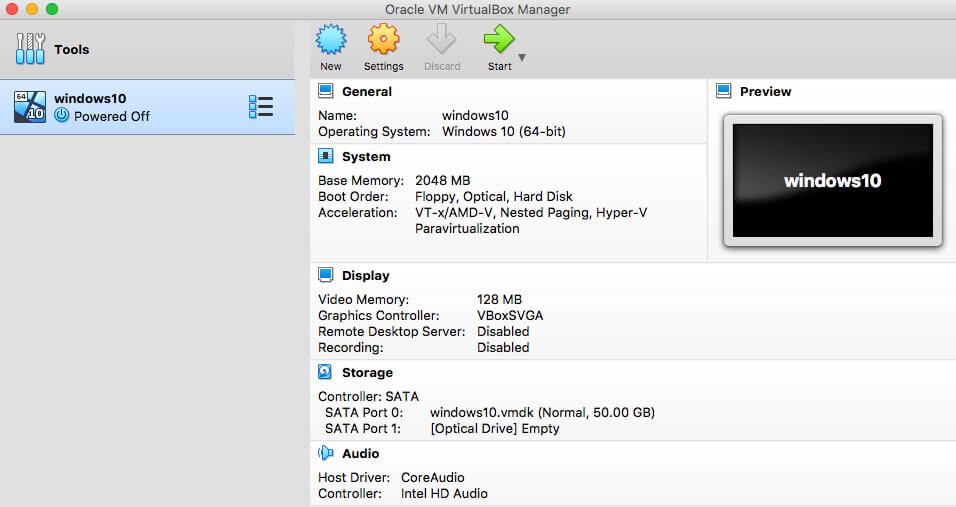 We cannot ignore the potential cost savings that come with VirtualBox. Since it is an open-source solution, businesses could implement this resource across all teams to keep overhead expenses low. This program delivers a practical result that you can download and use immediately from a personal use view. It also performs exceptionally well when used in a production environment. If you have multiple macOS versions operating across different devices, you can still use VirtualBox to meet your needs.
I use this as my daily currently. It's definitely starting to show some age but it's been exceptionally reliable.

To avoid restarting between OS's I just use Virtualbox. Allows me to multitask between my other OSs easily

— Storm the IndyFurCon Gryph! (@StormGryphon) January 30, 2021
Although it sometimes struggles to provide an accurate processor reading, this issue can pop up occasionally. We also discovered that running one session doesn't usually tax the system, but you'll notice severe speed differences with multiple VMs operating.
This Windows emulator is one of the most popular downloads of its type because it offers a consistent outcome. When using this program, you'll find that transferring files between the host and virtualized desktop is almost effortless with the drag-and-drop or copy-paste functions provided.
We appreciate the overall customer experience when working with Parallels Desktop. It provides comprehensive documentation, support websites, and approachable language. You don't need to have a tech background to understand what you're learning about with this emulator. The primary benefit you'll get with this program is its file transferring mechanism. It uses an intuitive approach that copies what you get on macOS already. If you know how to move a file from Finder to your desktop, you're ready to transfer items from the virtual environment to the host.
I never used bootcamp and always work with parallels desktop. Work fine. There is also a M1 version. Bootcamp will be history. It wouldn't work because of the new CPUs.

— EMBE (@EMBE_VIDEO) January 29, 2021
Pricing could be an obstacle for some users. Although you can download a free trial to explore its usefulness, the annual pro edition license is $99.99 per year. The same price applies to the business edition. If you only need Parallels for home or classroom needs, you can save $20. You can also buy the software outright as a one-time purchase, but this option doesn't provide a free upgrade to a newer version.
With VMware Fusion, you can operate isolated software developmental environments relatively efficiently. Since you can do it all on a virtual disk image instead of setting up all potential variables on a local system, it's much easier to switch between tasks without breaking anything or freezing the Mac.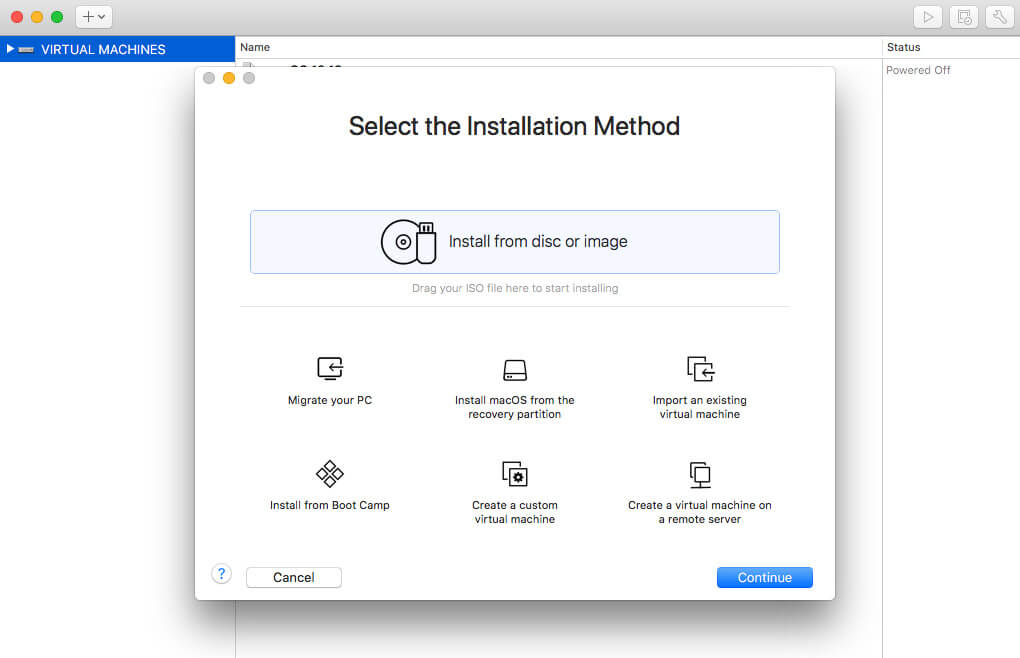 We liked the way that VMware sets up when you run a PC emulator for Mac. You'll go through a comprehensive process that takes you through each step for your preferred macOS installation.
Unless you're performing 3D work with this emulator, you'll find that it operates quickly without bogging down your system. It allocates resources in ways that don't overload the CPU, even if you must simultaneously handle several tasks.
Man I left Parallels a long time ago. Hate their "discounts" that never work and pay by the year attitude. I switched to VMware Fusion and got a discount for switching. Lever looked back.

— TheRevenite (@TheRevenite) February 1, 2021
You'll also get a better licensing system with your purchase since it allows for two Mac installations. It works better when you combine it with other VMware products, but you'll find the overall benefits can help you stay more productive.
The cost for VMware is $149. If you upgrade to Workstation Pro™, the price is $199 for first-time users.
QEMU functions as a virtualizer and emulator to ensure that you can operate virtually any operating system from your Mac. It uses a dynamic translation approach to ensure that you receive the functionality needed to run Windows on your macOS platform. This approach causes an almost-native outcome because it executes the guest code on your CPU.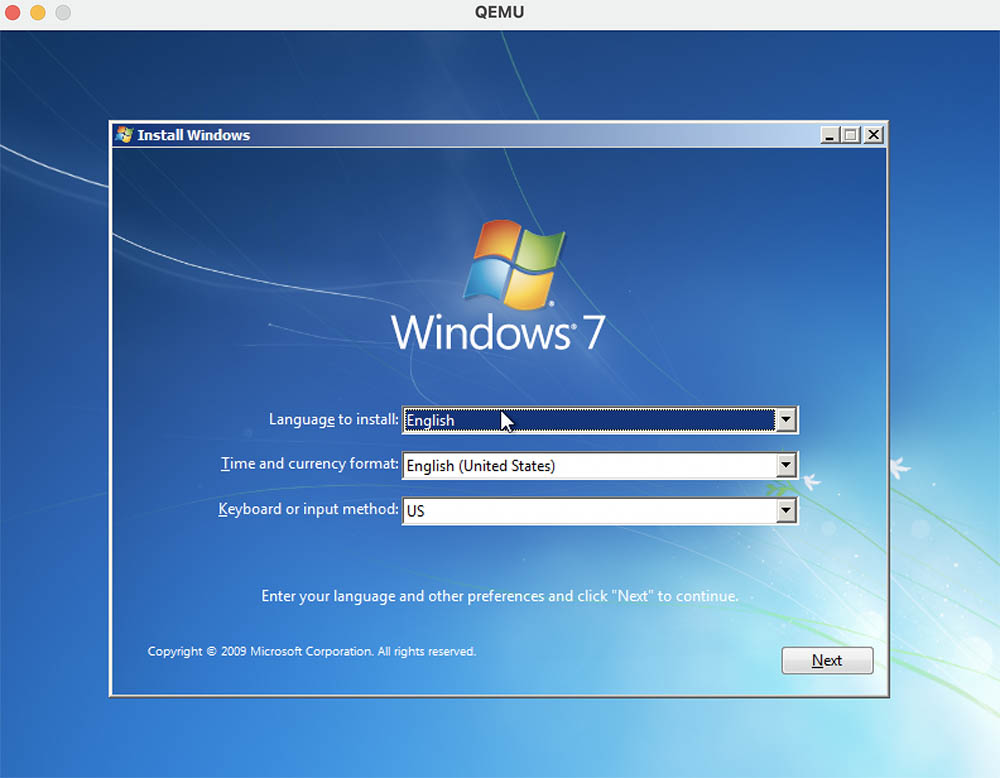 With the platform's latest stable release (5.2.0) reaching the Internet in December 2020, you've got an excellent free resource that provides full-system emulation. It also provides a user-mode feature that runs programs from another target or supported architecture to maximize your Mac's versatility.
Run executables for other architectures using QEMU. Sure, some devices are inexpensive but you can also emulate for free! Here I am running a 32-bit ARM executable on my laptop with a 64-bit intel processor. pic.twitter.com/cYMFi45v2F

— int eighty (@int0x80) January 29, 2021
You'll find a
comprehensive set of guides
available through QEMU to help you manage your troubleshooting needs. Although the information does require some tech knowledge, a little help from Google can help most people figure out the instructions. QEMU might not be for the casual user. Although it isn't necessarily difficult to learn how to use it, the features provided are more than what the average Mac user needs when first starting. For everyone else, you can take advantage of the ARM, SPARC, MIPS, and other supports instead of being limited to x86-32 or 64.
WinOnX is based on the open-source Wine project. It's a paid version that provides a similar result, although your memory and disk usage are cut significantly. Instead of requiring 2 GB at a minimum, you'll only use 15 MB with this lightweight product.
We like the overall simplicity that comes with this Windows emulator for Mac. Although it could use more language support and a more straightforward installation process, it performs the tasks it is meant to do relatively well.
The app is old enough that the production team hasn't submitted any privacy details. That issue could be somewhat concerning for some people.
It's also only compatible with 64-bit processors and OS X 10.11 or later. Pricing starts at $9.99 for an annual subscription or a $29.99 one-time purchase.
Honorable Mentions: Windows Emulators for Mac
If you need a Windows 10 emulator for Mac, a few honorable mentions are worth considering if you found that the ones in this guide don't quite meet your needs.
In Conclusion: Finding the Best Windows Emulator for Mac
When you need a Windows PC emulator for Mac, several solutions are available online to find. It is up to you to determine how safe they are and if your information stays private.
Although these options provide comprehensive resources for almost any need, there isn't one go-to solution that everyone should use. That's why reviewing each platform is an essential part of this process.
You don't need to have a Windows PC and a Mac to stay productive today. When you've got the right emulator, you can accomplish virtually anything!