Macs are reliable and powerful, so it's unfortunate that there are not a lot of games available to play on them. True, there's an Apple Arcade, but, in comparison to Steam, it is seriously lacking. Luckily, there are several ways in which you can start running PC games on Mac today. The technology has gone so far that you're even able to play the newest AAA titles without hiccups.
In this article, I will cover the most effective ones, some of which will work even on Macs with M1 silicon chips.
5 Ways to Play PC Games on Mac
Over time, many solutions were devised on how to access Steam titles with Mac. And not all of them are as effective. I've devised this list in a logical order, from the best to the least favorable alternative.
Option #1: Boot Camp
Apple's Boot Camp is the most popular way of installing Windows on a Mac that doesn't require a virtual machine. Instead, you'll be able to choose to boot either Windows 10 or macOS. This way you can use all of your resources exclusively for playing games, which results in a smoother experience. The downside is that you can't switch back to Mac in real-time, which is possible with a virtual machine.
To set up Boot Camp, simply follow these steps.
Get Windows 10. Microsoft lets you download Windows 10 Disk Image (ISO) for free, and you don't need to have a product key to use it. Simply select the version and the language you want, and click Confirm. Lastly, make sure to get a 64-bit version of the program.
Go to Spotlight and open Boot Camp Assistant. This utility will immediately locate Windows 10 ISO and help you install it. Hit Continue and choose the size of your Windows partition. Keep in mind that some games require a lot of storage space. You won't be able to change the partition size later. When you are happy, click Install.
Set up Windows 10. Once you get to the main screen, choose your language and hit Next. Select I don't have a product key and pick Windows 10 Home edition. When the setup is finished, Mac will restart and open up Windows.
Install Drivers. You should now be on the desktop with a Boot Camp open. Make sure to go through this installation, as it will update your Mac with important drivers.
Note: If Boot Camp didn't open on its own, you can find it by going to This PC > OSXRESERVED.
Enjoy Your Games. Now you will be able to play most 32 and 64-bit games released on Windows. Sites like Steam, Epic Games, and Origin will supply you with thousands of excellent titles that would otherwise be unavailable to Apple users.
Note: To run a Boot Camp, you will need an Intel processor. Installation requires at least 64 GB of storage space. For best optimization, you will want to have around 128 GB available. To run the newest PC games on Mac, you will need to have a MacBook Pro or iMac with a non-integrated graphics card (4GB and up).
Option #2: GeForce Now
If you have weaker hardware but still wish to play the newest PC games on Mac, you can use GeForce Now. This is a cloud-based streaming service powered by Nvidia's servers. Since all games are run remotely, all you need to have is a decent internet speed. After a long beta, most of its kinks are worked out and now you can use it to fluidly play even fast-paced multiplayer titles, such as Fortnite.
Speaking of games, GeForce Now has an extensive library of Steam, Battle.net, and Uplay titles. Most of them are already stored as a cached version, so you can quickly jump into your favorite game. GeForce Now can be used for free, but you will be limited to 1-hour sessions and will have to wait in a queue. If you wish to play longer, you are going to have to get a Priority Membership ($10).
GeForce Now is fairly easy to set up.
Go to Nvidia's Website. Before downloading GeForce Now, you will have to create a free account or log in via Google or Facebook.
Download & Install GeForce Now for Mac OS.
Log in to Your Account. Clicking on Log In will open a browser page. Simply click on the Nvidia logo in the middle to complete this process.
Look for Games. GeForce Now has a lot of titles to choose from. Paid games will require that you log into Steam or another service before you can play.
Start Playing.
Option #3: WineBottler
Another great alternative is to run Windows Steam games via Wine. This is not an emulator, but a compatibility layer capable of running many Microsoft applications. WineBottler is like its main hub – a place from which you can conveniently download all of the popular Windows apps. Best of all, it's completely free.
This is how you can use WineBottler to play PC games on Mac.
Visit WineBottler and Download the app. Make sure to get a stable version, instead of the latest.
Install it. To do this, just open the download location and drag both Wine and WineBottler to the Applications.
Open WineBottler. Go under the Games tab, locate Steam, and click Install.
Log in On Steam. Creating an account is easy and can be done within one minute.
Find Games in Store. Now, it's time to browse through the store and download the games that you wish to play. Steam also offers a lot of excellent Indie titles for free, so you don't even have to spend any money.
Play! Once you are all set, head over to your Library. Find your game and click Play.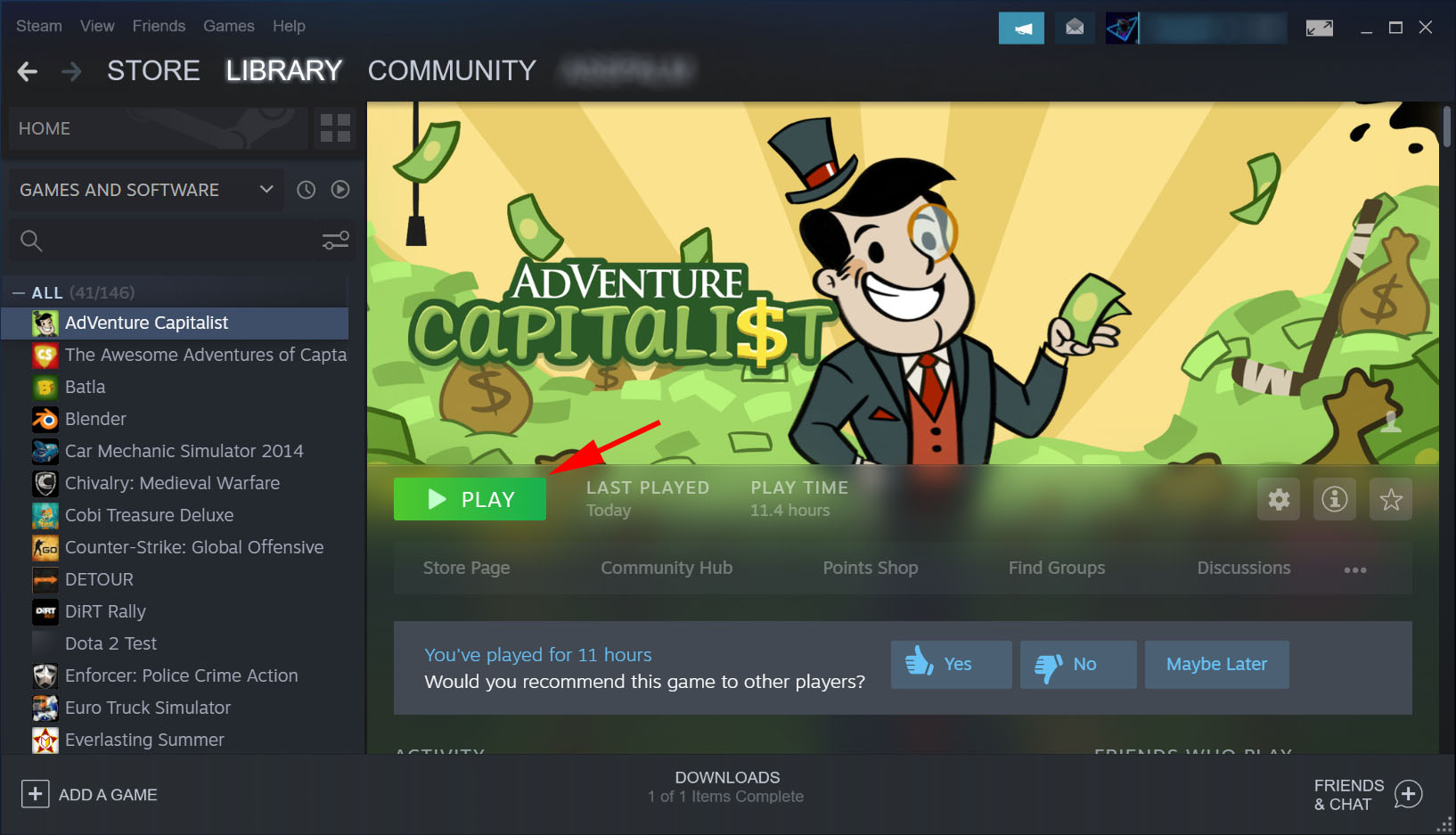 Note: WineBottler can only run Windows games that are compatible with Wine, which will somewhat limit your choice.
Option #4: CrossOver Mac
CrossOver is another app that utilizes Wine. Thanks to its slick interface, it's more convenient than a WineBottler, but it is a paid product. CrossOver will cost you $40, although you can test it out for 4 days with a trial version. Along with Parallels, it is the only software that will let you play Windows titles on modern Macs with M1 chips.
Only 3 steps are needed to run PC games on Mac with CrossOver.
Download and Install CrossOver.
Get Steam. Open the app and click on Install a Windows Application. In the search bar, look for any app that you wish to get, such as Steam and Origin. Simply click install, and follow the process.
Find the Games You Wish to Play. When you open Steam, all of the Windows games should be available. Download the ones you like and start them from the Library.
Option #5: Using a Virtual Machine
This may not be the best way to run Windows Steam games on Mac, since virtual machines use more resources. However, the benefit is that you can seamlessly switch between 2 operating systems whenever you want, without restarting your Mac.
There are 2 virtual machines worth mentioning: Parallels and VMWare Fusion, which can be used for free. For this example, we've decided to use Parallels since it's more convenient, quick, works with Apple's latest silicon M1 Macs and we have already tested it before. Although this is a paid product, you can test it out for free with a 2-week trial.
Here is how to set up Parallels.
Visit Parallels … and create a new account.
Install the App. From Dashboard, go to Parallels Desktop for Mac Technical Preview page. Scroll down to the Install and Activate section to get the latest version of Parallels. Under it, you will also find an Activation key that you will use later.
Download Windows. If you have an M1 Mac, make sure to get the ARM-ed version of Windows. Otherwise, you won't be able to create a virtual machine. You'll also need to sign-up to become a Windows Insider, which is completely free.
Start Windows Installation via Parallels. When the download is finished, go back to the Installation Assistant and hit Continue to set up a virtual machine. Parallels should automatically find Windows 10, so just click Create when it does.
Enter your Activation Key. Paste your key from the website and click Activate to get Parallels to continue configuring Windows 10.After a few minutes, it will be ready to use.
Visit Steam. Open Microsoft Edge and visit Steam. Install it and register if necessary. Browse and install.
Note: you can easily switch between Mac OS and Windows via the Command + tab shortcut.
Last Words
As you can see, there are a lot of ways to run PC games on Mac. The best solution for you will depend on your preferences, hardware, and the amount of money that you wish to spend.