Microsoft Remote Desktop (RDP) for Mac is a useful way to work with Windows apps and resources. Even though you're operating macOS, you can still access PC-style desktops from your MacBook, iMac, or Mac Mini.
⚠️ You can use RDP for Mac on any computer using macOS 10.10 or newer.
The steps outlined in this guide apply primarily to the full version of this Windows remote desktop for Mac.
Why Do I Need a Remote Desktop Connection for Mac?
When Apple started manufacturing computers, their systems were entirely different than the PCs that ran Microsoft Windows products. Even in the first days of home computing, when systems used
MSDOS
, connecting the two brands into one system was an almost impossible task. With the Microsoft Remote Desktop, the impossible is now a comfortable user experience for almost everyone. It allows Mac users to remotely connect to their preferred Windows desktop to access network resources, apps, and even local files. This connection enables you to use almost any other device or computer from your Mac. Once you complete the steps to use RDP for Mac, you can access all of the other resources you need.
❗ You'll need to set up the Windows PC to accept the remote connection as part of this process. Once you have that configuration correct, you can create the remote desktop on your macOS device.
How to Configure the Desktop Assistant on PC
Before an Apple MacBook, iMac, or Mac Mini can access the resources on a Windows PC, you must allow a remote connection.
If you follow these steps in order, you'll create the first half of the structure you need to use Microsoft Remote Desktop for Mac successfully.
You will want to be using Microsoft Windows 10 Pro on your PC to get the best results. Go to your Start menu, click on Settings, go to System, and choose the About option. You're looking for the Edition selection. Click on it to see what you have and upgrade if necessary.
When you're ready to use RDP, go to Start, head to Settings, and choose Remote Desktop. You'll see a menu option called Enable Remote Desktop to select.
You'll see your PC name. It helps to make a note of it. You might consider changing it to something more user-friendly if you don't have a way to write it down.
Once you follow these steps, your Windows PC is ready to accept remote connections from any device operating RDP.
That means you can use the PC name through another Windows computer, an Android app, or an iOS mobile device.
It's also what you need to do to access Remote Desktop for Mac successfully.
After you have the Enable Remote Desktop option selected and the PC name noted, you're ready to install the app on your Mac so that you can access those resources.
How to Get Started with Remote Desktop for Mac
Once you have the remote desktop functionality ready on your Windows PC, you can start the installation process and configure RDP on your Mac.
You'll want to follow these steps if you don't have the Microsoft Remote Desktop already installed on your MacBook, iMac, or Mac Mini.
You can find the Microsoft Remote Desktop app to download from your Mac App Store. Accessing it directly from your device or computer ensures that you get the correct version.
Add a remote resource or Remote Desktop connection. You'll need to access the computer with the information you need on your network. That means you'll need to access an RD gateway.
You can generate or manage gateways within the app preferences or during the desktop connection process.
Navigate to Preferences, then Gateways within the Connection Center.
Select the "+" button at the bottom of the table.
You'll need to enter the Server Name when prompted. This information is the PC name you intend to use as the gateway, an IP address, or a domain name. You can also add port information.
Enter the username when prompted. It must be the same one (and the same password) used for the Remote Desktop gateway you're using for the connection.
Once you've confirmed that you have the authorization to make this connection, you'll want to click on the PC name you've set up through the link. If you have the option to Show Certificate, click on it so that you can always trust the PC connection you've created.
Although that final step is optional, it will save you time when you plan to connect remotely to your Windows PC from a Mac repetitively.
Alternatives to Using Microsoft Remote Desktop on Mac
If you've tried Microsoft Remote Desktop and it didn't feel right, you can take advantage of some of the alternatives available for download today.
Some users find that these alternatives to RDP fill in the service gaps that they don't receive from Remote Desktop intuitively. Here are some of the best ones to consider.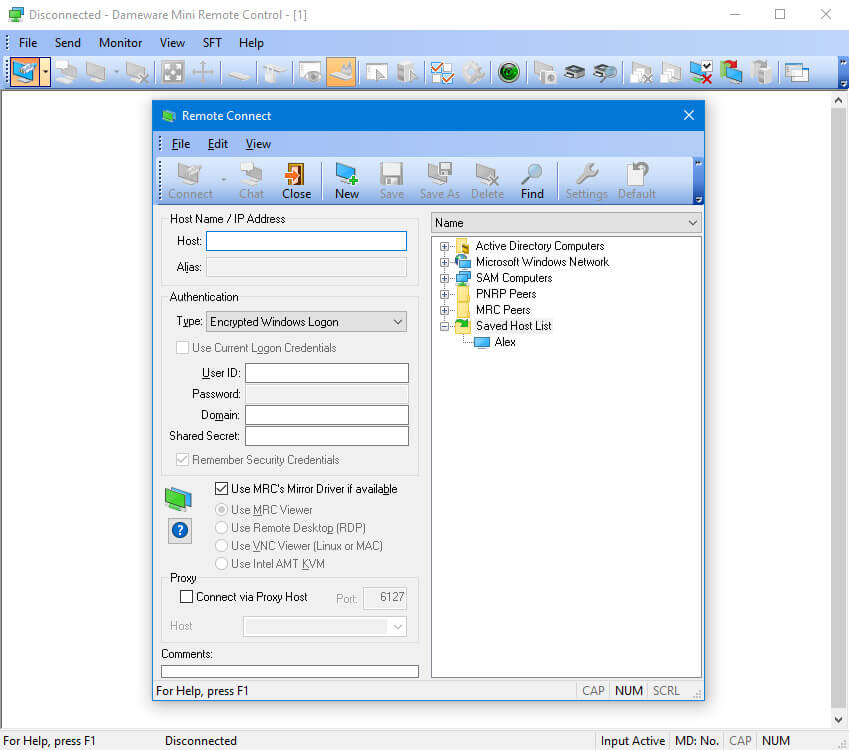 This remote desktop option provides a significant upgrade to some of RDP's core features to improve your overall cybersecurity. You'll find it easy to connect through the incorporated manager if Microsoft's technical aspects are slowing you down.
When you select SolarWinds as your preferred alternative, you'll get support for your Mac and any Linux resource you want to access remotely.
You can connect via LAN or over the Internet in the same way that Microsoft Remote Desktop operates. This process ensures a straightforward troubleshooting experience.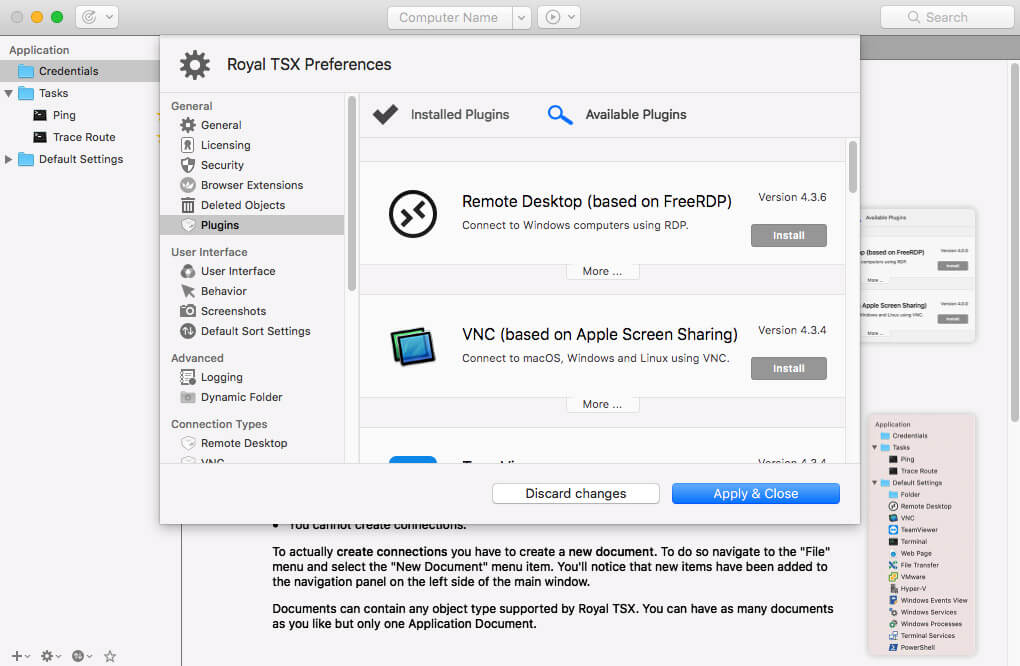 If you select this RDP alternative, you'll receive support for most major connection protocols used today for Mac. That includes FTP, SFTP, SSH, and VNC. You can also use web-based processes to access the resources you need from a Windows PC.
What makes Royal TS unique is that it allows users to create key sequence and command tasks for automation benefits.
Some users find that the credential allocation process is better than what you receive with RDP. When you use the Microsoft option, you don't get to save credentials tied to a remote desktop, but Royal TS offers this feature.
You can try the Lite version of this option for free, allowing up to ten connections and credentials.
This RDP alternative uses SSH connections to support iOS from an iPad or iPhone. It also provides Mac support through its companion app, where users can start new sessions or view the current one for troubleshooting purposes.
You'll need the Screens Mac version to implement an RDP-like approach on your MacBook, iMac, or Mac Mini. A free trial is available if you want to see its capabilities work before trying the full program.
In Conclusion: Using RDP for Mac
If you need to access Windows PC resources from your macOS computer, Microsoft RDP provides a straightforward option that most people can use right away.
The one critical step of this process that often gets forgotten is enabling a remote connection from the PC you want to access.
Without this feature enabled, you cannot access the resources – even if you know the PC name.
Although several alternatives to Microsoft RDP exist, you'll want to use Remote Desktop in most situations because it provides a complete experience. The other apps try to fill in niche gaps that are only useful in specific scenarios.
Once you have your computers connected by LAN or over the Internet, Microsoft Remote Desktop for Mac provides the access you need. By following the steps in this guide, you should have a successful experience.