If you make movies and own a PC, Windows Movie Maker was one of the best software options available for editing. Although support for it ended in 2017, it still allows you to make a professional-looking film easily without any technical experience.
Is there a Windows Movie Maker for Mac?
There is not. Thankfully, you can achieve a similar outcome with a Mac alternative.
How Did Windows Movie Maker Get so Popular?
Windows Movie Maker became a popular PC software option because it provided entry-level video editing for everyone. It comes free with the Windows® operating system.
Although beginners often prefer Windows Movie Maker, professionals sometimes found the product limiting for their needs. That's how the software got its reputation as a learning tool.
If you work with standard camcorder footage, smartphone videos, or direct recordings from a Windows PC, you'll get a lot of mileage with this software.
After transitioning to a Mac, you'll find that the Windows Movie Maker alternatives provide more features, easier transitions, and less technical knowledge to create pro-quality results. If you have a video to edit, consider using these platforms on macOS.
List of the Best Windows Movie Maker Alternatives for Mac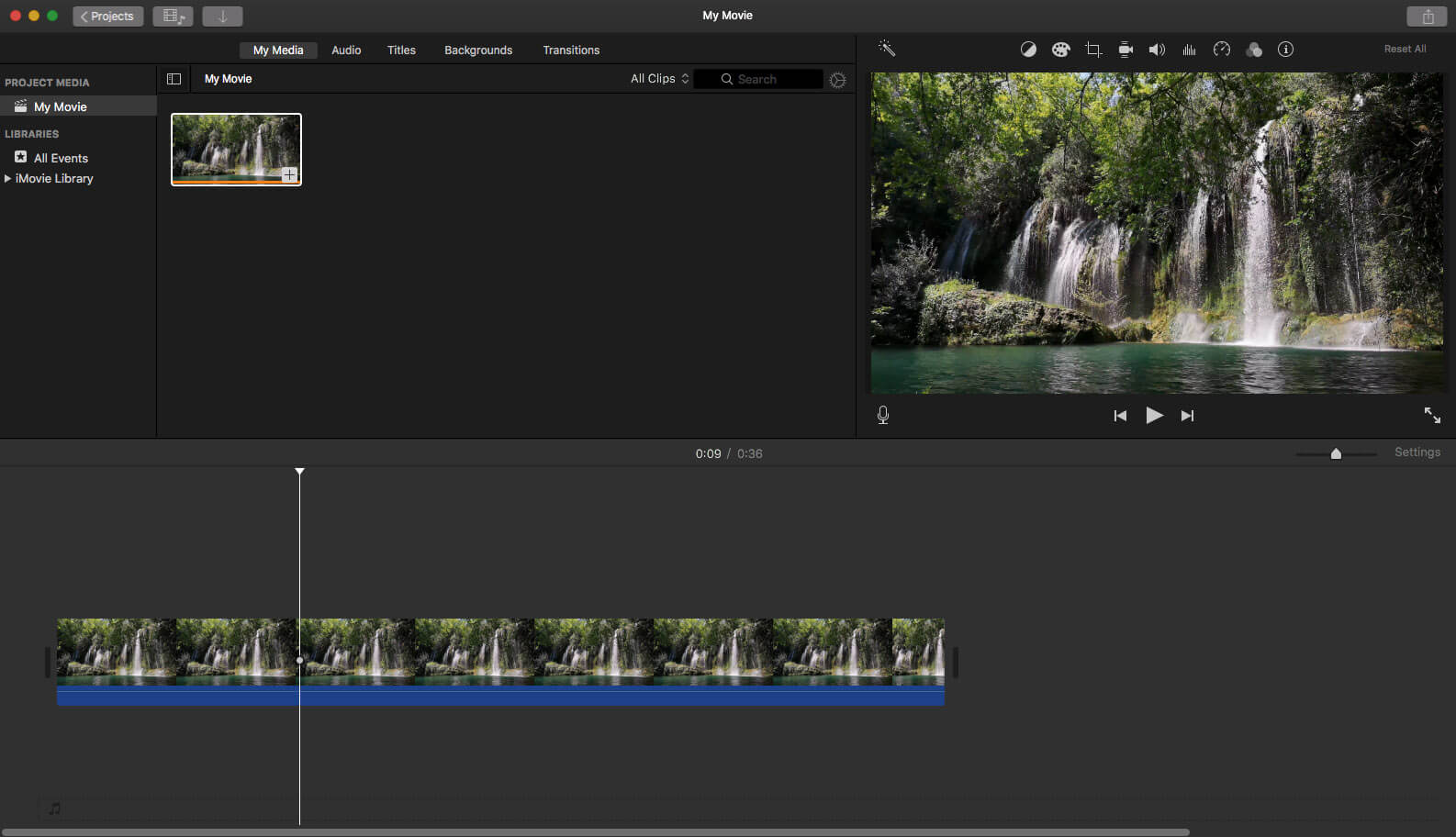 If you purchase an iMac, MacBook, or Mac Mini, you get access to
Apple's free alternative to Windows Movie Maker
. It delivers a straightforward platform that lets you combine files, add stills, or record voiceovers while offering a professional layout. It has enough features that let you hit the ground running and keep expert editors intrigued.
The first thing that strikes you about iMovie is its simplicity. If you have a video file saved to your desktop, you can drag-and-drop it into the software to start the editing process in seconds.
It's fun to play around with the different settings and features to see what you can do with the video. You can bring stills into your work, add music, or record your voice to narrate while it runs in real-time.
Although the exporting work is a little complicated, it won't take most users long to figure out how to save and share. When you consider this app is free, you're getting a lot of value out of this entry-level solution for macOS.
OpenShot is an open-source video editing software that operates on macOS. It includes Windows and Linux functionality to provide excellent cross-platform support. You'll find that creating animation, films, and videos with its simple interface and feature-rich modifiers is a gratifying experience.
Anyone new to video editing will appreciate how fast you can edit and send files to YouTube with OpenShot. Although it isn't a comprehensive pro-grade tool, you'll get plenty of sound editing options and effects modification features.
You can add text or animations to a video relatively easily, although the tutorial isn't overly helpful with that process. The saving grace for OpenShot is its supportive Reddit community, which often provides troubleshooting support.
If you're low on HDD space or have other processes taking up your memory, this program does crash periodically. It helps to restart your Mac if you've been working on other items first to reduce freezing or slow mechanics with this Windows Movie Maker alternative.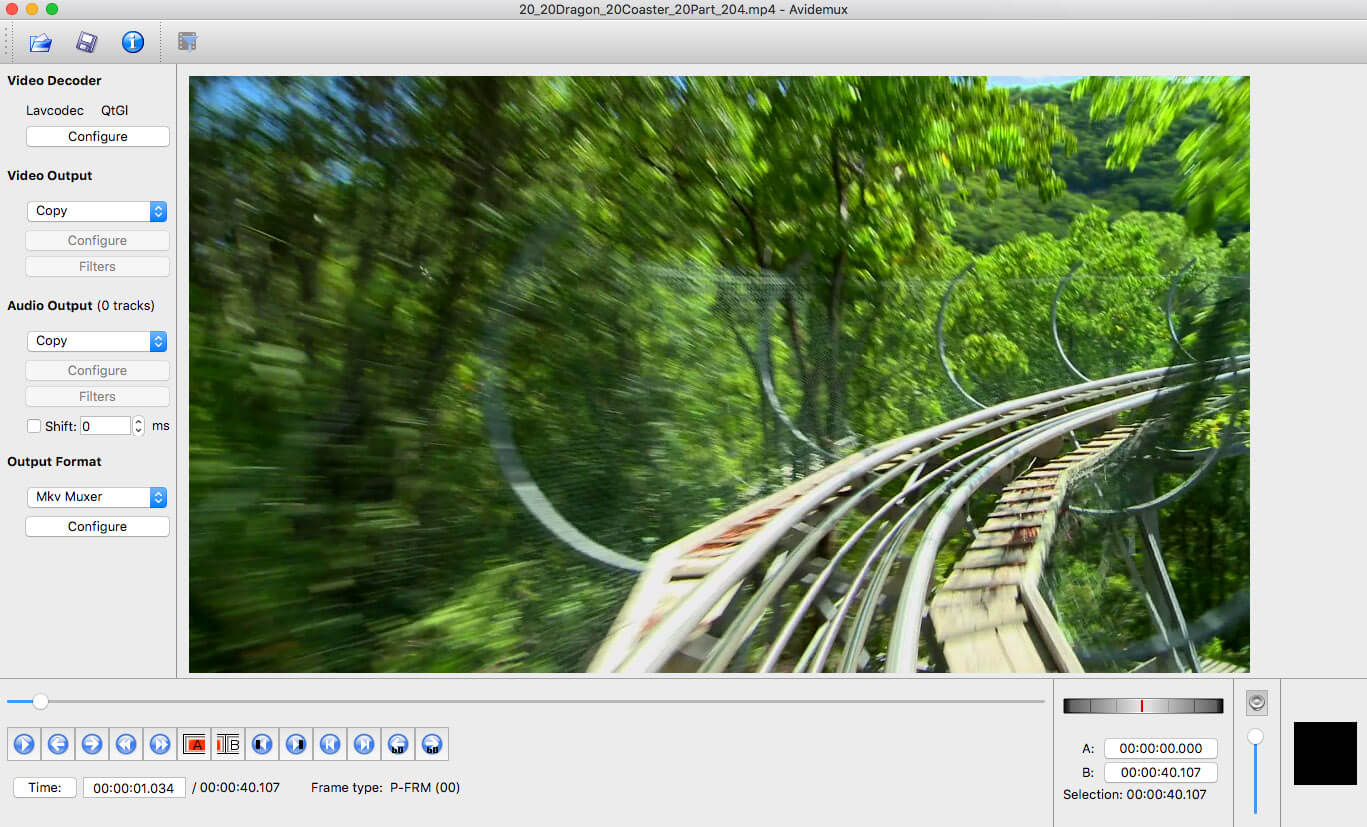 Avidemux provides an entry-level video editing solution that works with different file types. It speeds up the encoding, filtering, and trimming processes for beginners and intermediate users who need on-premise solutions for multiple formats.
What stands out the most about Avidemux is its environment localization. It provides native-language support so that most global users can maximize their benefits. We also love how you can edit without recompression when you have the same output A/V format selected.
You can export video to multiple formats that included the DVD-compatible MPEG. We can alter the audio tracks, mute sounds, and initiate custom scripts to perform advanced operations.
Overall, it's a nice mix of entry-level tools with advanced potential. It feels like you grow up with the software because each day helps you discover more functionality.
Shotcut provides an open-source multimedia platform that delivers a comprehensive moving making tool for Mac users. Although it looks like a simplistic system at first, you'll find that opening a video file causes the features to come alive.
We found Shotcut to be a little confusing to use at first. It doesn't come with what feels like a usable interface to use at first, with its benefits only becoming evident after adding the first video. You'll need to click the Timeline button to see the full potential of this software.
After discovering that the panels are undockable, customizing your interface for future efforts is relatively straightforward. Once you get past that initial shock, you'll find that you can build a comprehensive solution for your video editing requirements. It even comes with three interface colors.
It would be helpful to have the option to open a recent file and some help documentation.
Olive Video Editor provides a non-linear editing experience that continues to evolve as an open-source solution. It's currently in version 0.1, which means it is still in its development stages.
We think that Olive shows a lot of potential. Although you can only access 0.1 or an experimental alpha build of 0.2, you can definitely see where the developers want to take this platform.
It delivers a high-speed user experience when working with your files. The disk cache feature is revolutionary in the way it helps you manage information from an editing perspective. You won't realize how much time you can save until you get your hands on this tool.
We think it would be unfair to try to compare this Windows Movie Maker alternative for Mac to others since it is incomplete. If what you can already use indicates what is possible in the next few months, this download should be on your radar.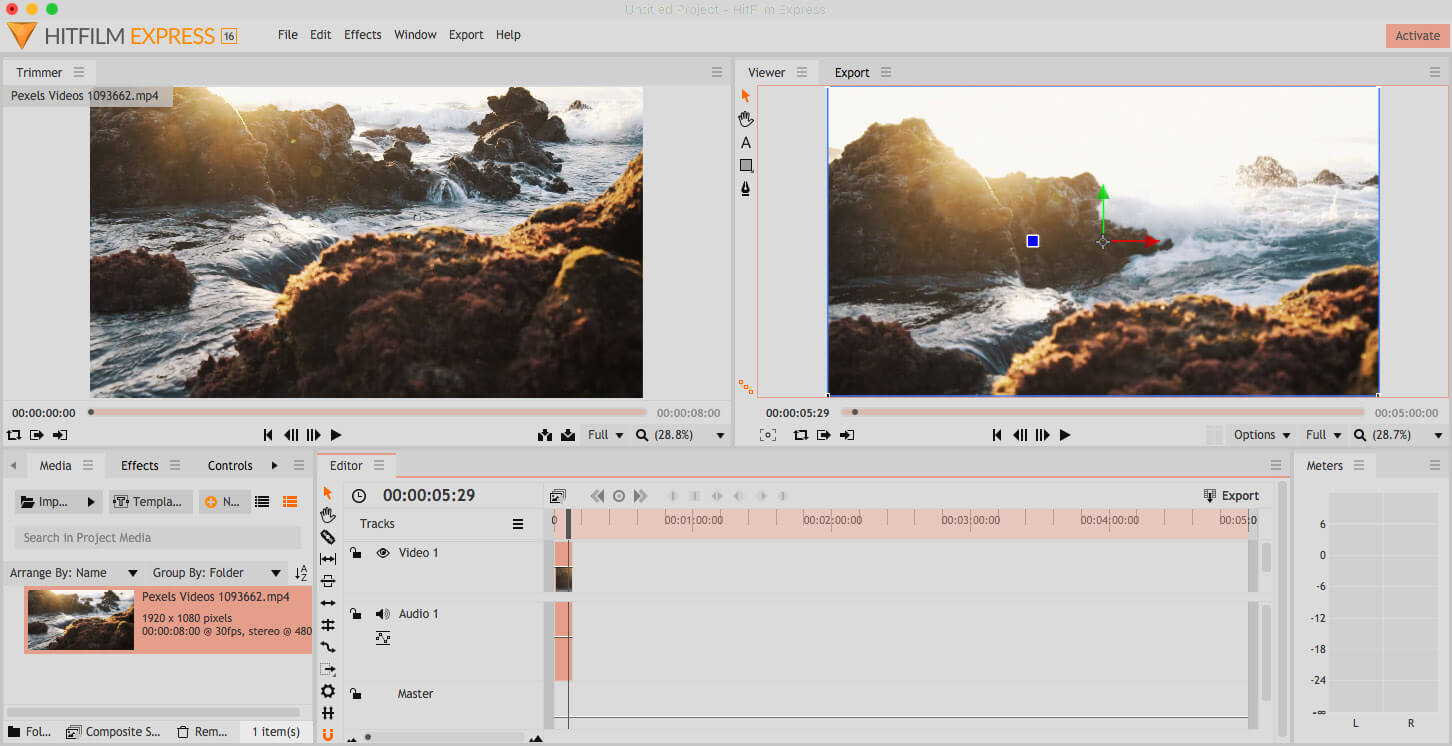 HitFilm Express delivers an all-in-one editing solution that incorporates numerous visual and sound effects. A free version is available for macOS, and it comes with helpful tools that let you learn how to create some of Hollywood's best cut scenes in actual films.
We love the fact that you can try this comprehensive video editing software for free. Although it gets a little pricey when you need everything, you can pick and choose what packs to use to get what you need for your current files.
It is superior to Windows Movie Maker with its suite of features. A better comparison would be to put this package up against Adobe Premiere Pro.
When your goal is to create something realistic, you'll find that this product delivers. Although it takes some time to learn, you'll be developing pro-quality skills along the way that can help you reach a goal of being a YouTube creator, independent editor, or another similar position.
DaVinci Resolve creates structured workflows that let you edit videos in highly configurable workspaces. It works to keep adapting to your processing and memory resources to ensure that you receive a fast file management experience.
We think there's a lot of good stuff to love about DaVinci Resolve. It would also be a little overwhelming for someone who is stepping into a video editor's role for the first time.
When you think about a Windows Movie Maker alternative for Mac, you're looking at something with point-and-click functionality. It should intuitively let you start editing videos because the design enables you to figure out how to do the work.
When you start using this software, you need more familiarity with the processes to get started. It's more like a step up for when you're ready to graduate from Movie Maker.
What Should a Windows Movie Maker Alternative Provide?
💰 Price: The first element to consider is the cost. Since Windows Movie Maker is free for PC, you should receive the same experience with Mac.
💁‍♂️ Ease of use: It should also provide several features for you to use that require a minimal learning curve. If you can get started on your editing work right away, it'll feel like you're productive. That reaction makes it easier to keep learning. You should also receive simple sharing tools, straightforward exporting, and drag-and-drop imports to facilitate your work.
📍 Intuitive interface: Everything should be in front of you when using a Windows Movie Maker alternative. It should feel natural to point-and-click, scroll through your timeline, or start your trims. If the process feels forced or complicated, the results might be less than favorable.
In Conclusion: How to Find a Windows Movie Maker Alternative for Mac
You can find several excellent solutions that serve as a Windows Movie Maker alternative for Mac. Whether you use what comes with your computer or a third-party resource, the tool should let you quickly edit and produce content that you can use for personal or professional purposes.
Some tools require a paid license to unlock all of the available features. If you encounter this issue, it is often better to stick with the free version unless you have no other choice but to upgrade.
You can produce some stunning videos on Mac with these tools. Download your preference today so that you can get to work.